Cutting excess energy has never been easier.
Arkansas Oklahoma Gas proudly offers rebates for Arkansas and Oklahoma customers on qualifying heating and water heating equipment,as well as residential smart thermostats.
---
HOW IT WORKS:
Schedule your energy-efficient equipment installation with a local contractor.


Download and fill out a rebate form and mail it with the paid invoice/receipt for your qualifying equipment to:

Arkansas Oklahoma Gas Rebates
PO Box 2414
Fort Smith, AR 72902


Please allow 4-6 weeks for your rebate request to be processed. You may inquire about your rebate by calling 479-784-2003
High-efficiency equipment rebates available to our Arkansas Oklahoma Gas Customers!
| Equipment | Efficiency Level | Customer Rebate | Trade Ally Rebate |
| --- | --- | --- | --- |
| Gas Furnace | 90%-94.9% Efficient | $300 | $50 |
| Gas Furnace | 95% Efficient or Higher | $500 | $50 |
| Natural Gas Water Heater | .90 UEF or Higher | $500 | $50 |
| Smart Thermostat | NEST or ECOBEE | $100 | |
Important Things to keep in mind
1. Limit to 2 unit types per address.
2. All rebate documentation (including invoice/receipt) must be postmarked to Arkansas Oklahoma Gas no later than 90 days after the date of the installation.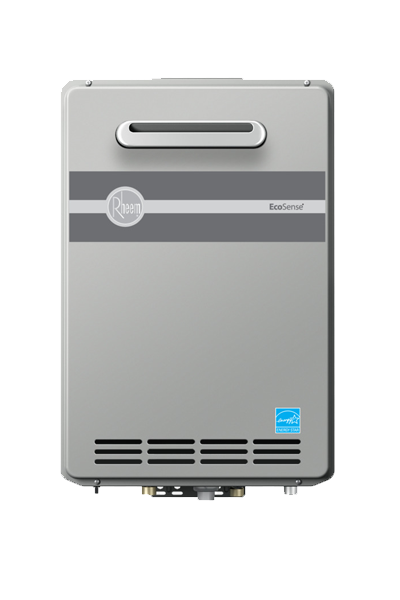 ---
Tankless Water Heater
Tankless water heaters can be wall mounted or freestanding and are usually located close to where the hot water is used. These compact units have a gas burner that ignites when a hot water faucet is turned on. The burner heats the water instantaneously as it is being used, and turns off when the faucet is turned off. These water heaters can provide from two to four gallons of hot water per minute and, because these units do not store water, there is no standby heat loss.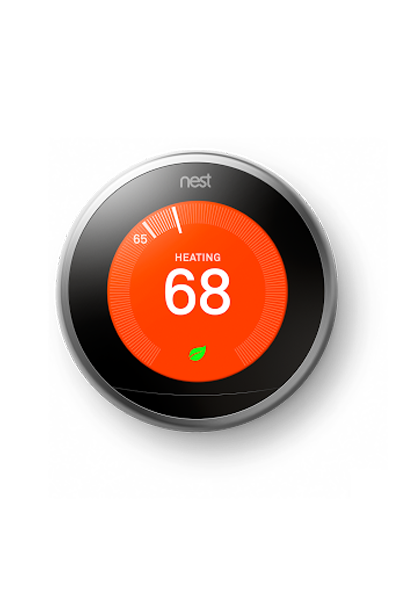 ---
Smart Thermostat
Smart thermostats are devices that can be used with home automation and are responsible for controlling a home's heating and/or air conditioning. They perform the same functions as a Programmable thermostat as they allow the user to control the temperature of their home throughout the day using a schedule, such as setting a different temperature at night.
Some smart thermostats, such as the Nest thermostat, can automatically learn when the house is likely to be occupied, and when it is likely to be empty. This allows it to automatically pre-heat or pre-cool the house, so that it's at a comfortable temperature when a resident arrives. If the residents' and lifestyle changes, these smart thermostats will gradually adjust the schedule, maintaining energy savings and comfort.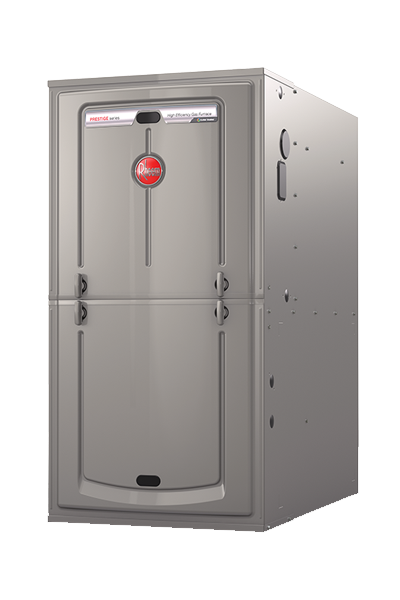 ---
High Efficiency Heating
Consumers strongly prefer natural gas heat because it is comfortable, convenient, reliable and efficient. The most common furnace is a forced-air central heating system that uses a natural gas burner to heat air. Cool air is drawn into the system, moved into a heat exchanger where it is warmed by the gas burner and then circulated by a blower or fan through the home s ductwork. A forced air system can also include items such as electronic air filters, electric cooling equipment and a humidifier or dehumidifier.